Common Roller Shutter Problems
Roller shutters provide businesses with an extra layer of security and protection. These benefits typically last years, and many commercial establishments enjoy business security with next to no issues.
As with any mechanical contraptions, problems can occur. These are usually only minor problems and can be fixed yourself, but we still recommend getting periodic maintenance to keep on top of any burgeoning issues.
Contact us today to find out how we can help if you have any issues with your roller shutters.
If you've noticed any problems with your roller shutters, you've come to the right place. In this guide we explore the most common roller shutter problems and explain what the causes are.
There is damage, splits, dents and dings on the door
General wear and tear is natural and to be expected of any shutter. If your roller shutter is exposed to the elements and opens and closes regularly, it's bound to degrade more quickly. General dings and dents shouldn't be too concerning unless they affect the structural integrity or security of the shutter.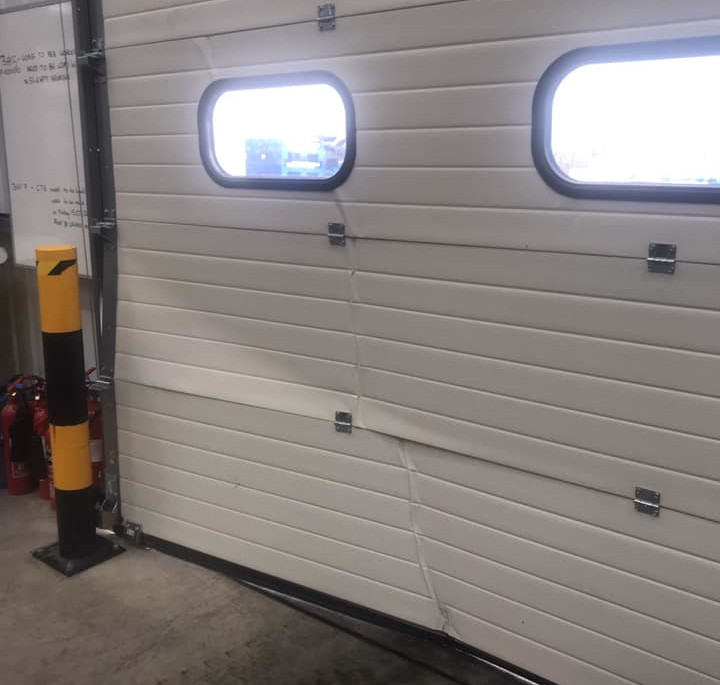 If you're concerned about shutter damage, contact a professional to diagnose and fix any concerning issues.
Electric shutter is not opening at all
If you have an electric roller shutter that isn't opening and closing properly, there may be something wrong with the circuitry. It could be as simple as forgetting to switch on the electricity source, or there might be something wrong with the connectors.
Check the power supply and that everything is connected properly. If the issue persists, contact a professional.
The motor has overheated
It's possible for the motor to get overheated if you are using your door a lot in a short period of time. An overheated motor may prevent the door from functioning correctly. A simple remedy is to switch off the motor and leave it to cool.
If after leaving it for a short period the problem persists, you should contact a professional to diagnose the issue.
Shutter is bumpy when it opens
If your roller shutter isn't gliding smoothly, there may be some dirt or debris stuck on the tracks.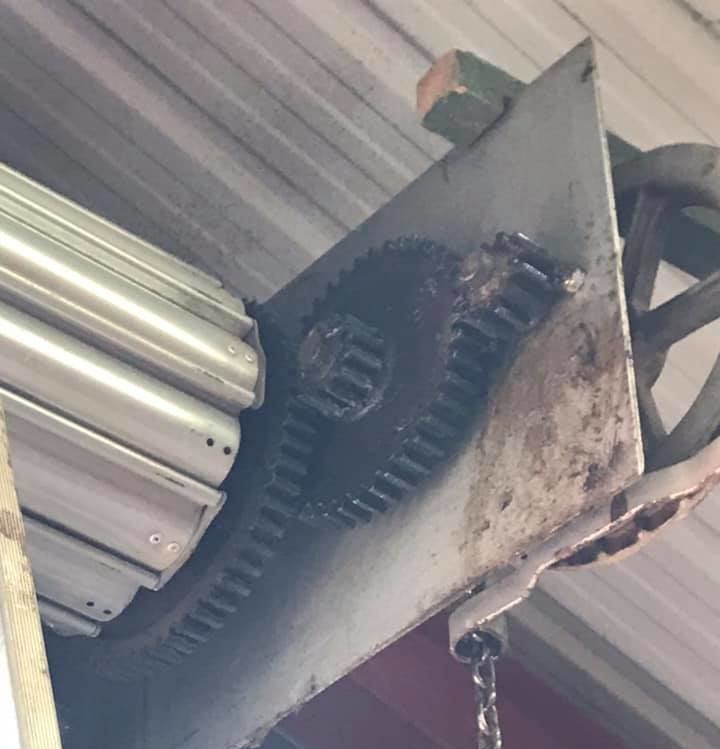 This can usually be fixed with a simple clean and some WD40, but may require the assistance of a professional if the problem persists.
Shutter is only opening halfway
Typically, when the door only opens halfway it is because of a problem with the proximity sensors. The proximity sensors may be damaged and need replacing. Shut the power off and inspect the sensors for any dirt or signs of damage.
If you need to replace the sensors, contact a reputable supplier or installer.
Roller shutter servicing
If your roller shutter has a serious fault, it could leave your business exposed. Don't leave it to chance — contact a trusted maintenance provider to ensure your business is completely secure.
Professional servicing and maintenance will cover a range of issues. You can even get spare parts replaced if you need to.
Royal Industrial Doors are a leading provider of roller shutters and roller shutter maintenance. For over 25 years, our team have been helping businesses across Luton, Milton Keynes, Stevenage and beyond, to stay fully protected.
We offer a comprehensive maintenance package, ensuring any and every problem is resolved successfully. We're so dedicated to helping you, that we even provide a 24-7 emergency callout service. If your roller shutter suffers a critical fault and requires an immediate fix, just give us a call.
Contact us today to find out how we can help you. 01582 570 707 today!